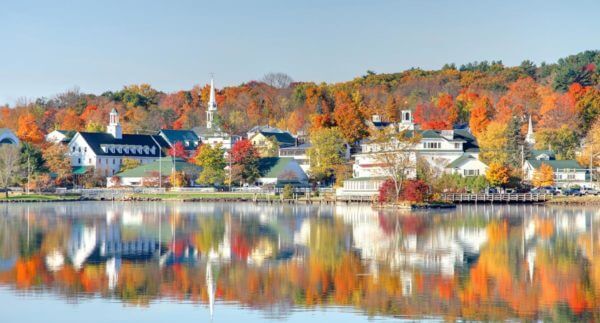 My paternal Grandfather used to recite poems from memory and one of his (and our) favorite poems was called Vacation Time by Mary B. Rheinfeldt (from a children's Reader). Its memorable line is … "It's Vacation Time, you know, I don't think folks ought to mind things so."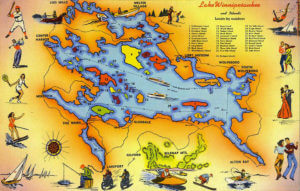 And so be it. America loves its vacations. And one of the absolute best ways to chill out is on a family vacation at the lake! I'm sure that everyone has their favorite lake, as does the Columbo family. Ours is Lake Winnipesaukee in central New Hampshire. It is located in the 'Lakes Region' of the state and measures approximately 21 miles long and from 1 to 9 miles wide. One of its towns, Wolfeboro, bills itself as the "Oldest Summer Resort in America." It is also home to one of Mitt Romney's many houses (but I digress). It is surrounded by the scenic Presidential Range of the White Mountains.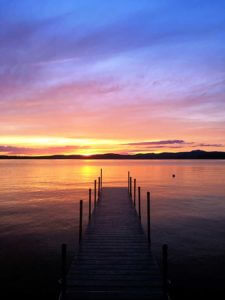 On lake vacations, it is relaxed. Everything seems to slow down … and even moreso than on beach vacations. I'm not sure why but this just seems to be. The activities seem so similar … boating, beach, tennis, books, swimming, tubing, water skiing, golf, biking, hiking, beer breweries, wineries, ice cream … but there is something about the calm of a lake in the morning, evening and throughout the day. We eat "in" much more than "out." The grill is on almost every night. There are cards, board games, Jackbox, sports on TV. There is sleeping in and hardly any schedules or places to be. You make it up as you go each day.
The sunrises (if anyone is up) and sunsets are gorgeous.
The view from the mountain tops are amazing. God's handiwork of mountains, lakes, lush greenery …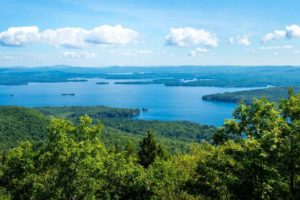 The memories are deep and lasting. Great stories are told as we tried to make each other laugh and outdo each other on making memories and making sure to get your picture on the wall of the collage for the Summer of that year. We watched children and cousins grow up together and become the best of friends for life. There were costumes and karaoke. Sand castles and picnics. There were bonfires at night with stories told and retold. Much laughter which is good for the soul. And the putt-putt golf competition at Pirates Cove each year was fierce.

Our first Summer vacation there was in 1990. Only a few years were missed since then. The kids (who aren't kids any longer) are not all able to return each year any longer, but we rejoice at whoever can make it. This year will also record a very notable first. We will have a fourth generation vacationer at the lake this year for the first time! Princess Lucy will begin to make her own new memories for herself and all of us.
I suspect that the odds are high that she'll make the picture collage to commemorate the Summer of 2019.
So … Chill Out! It's vacation time you know, and I don't think folks ought to mind things so.
Published in General