Death, or the specter of death, has been weighing on my life lately. It feels like a weight that I am able to carry, but one that is sometimes oppressive.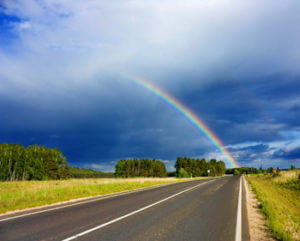 I first noticed it around D-Day. Normally I try to take these events in stride. After all, life and death are inextricable partners, no matter how difficult they may seem. But the thought of soldiers dying in huge numbers, and their leaders knowing that they would likely be sacrificing their lives, was a sad awareness that still lingers.
Then there are those events closer to home, in space and time. Those soldiers who are in the military risking their lives every day. Or the people in Congo who are once again dying from Ebola, primarily because terrorists won't allow them to get treatment.
Even more present are the people directly in my life. Those I serve in hospice care. Or my friends in Thailand, one of whom will probably need to have her feet amputated due to her lack of care for diabetes. Or a neighbor who was in great health, had a stent put in, experienced pain and was told that it was probably due to the surgery, and 24 hours later was diagnosed with a heart attack. (His condition is improving, but he will probably have permanent heart damage.)
So it is easy to be caught up in the death side of the equation. But an equation, after all, has two sides. And we betray our own lives when we do not recognize the "life" side of the calculation.
How am I working with that? I celebrate those young soldiers of D-Day who showed amazing courage and dedication to give their lives for their country. I am beyond grateful for those men and women who serve in our military today, often leaving family and friends behind, because they are called to protect all of us. I can't imagine that kind of dedication and am humbled and honored by their commitment. The people in Congo are at least being served by a brave contingent of medical personnel from all over the world who are willing to defy those who would let their countrymen die because of their hateful and bigoted views. And my hospice friends—and they often become friends—one who has dementia, but somehow remembers me when I visit; one with whom I watch Family Feud, our primary way to communicate and commiserate; and one caretaker who appreciates my giving her time off so she can go to a weekly meeting that is important to her. The friend in Thailand—I mainly am deeply saddened, because there is no good ending for her; she is a reminder of the ways that our fear of the unknown can cripple us, literally, when we choose not to act. And my friend who had the heart attack: he's a resilient, active guy. I expect he will defy any odds and come back full tilt to embrace his life of golf and bicycle riding. His faith will carry him through.
So the shadow of death that has colored my daily life is receding. It will always be there, since it is most truly a part of life. But rather than weighing on me as a burden, it will rest on my shoulder as a reminder:
Every day we must celebrate life.
Published in Culture