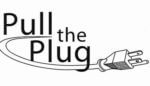 We have Direct TV bundled through our local phone company. To keep costs down, I call to see what deals are offered and how I can cut our expenses. Right now, we have a very low rate on movie packages for a year, including HBO. They push HBO all the time. However, I've noticed that HBO content has been offering more controversial and explicit material. I've flipped through channels of the same old tired movies to "documentaries" and other programming that is actively pushing alternative lifestyles, sex, and drugs. I just read a story that has pushed me to cancel HBO.
Here is the story from Fox News that pushed me over the edge, a show called "Euphoria":
The show is created by Sam Levinson, son of Hollywood uber-director Barry Levinson, the drama series follows a group of high school students "as they navigate love and friendships in a world of drugs, sex, trauma, and social media," per the show's official logline. But the series has come under harsh criticism by some, who find its content far too graphic and explicit for the teen audience it seeks to attract." In one episode, per the Hollywood Reporter, "close to 30 penises flash onscreen" and in the premiere one character "commits statutory rape with a 17-year-old trans girl" and the show's lead, Zendaya, 22, overdoses on drugs.
This is supposed to be "entertainment?" Director Barry Levinson gave us movies like Rain Man, Good Morning Vietnam, Bugsy, and Wag The Dog. His son Sam, according to Wikipedia, has been an actor, screenwriter, and director since 1992. He comes from a talented family, but he seems to be exploiting the decadent thinking that is prevalent in the entertainment world today.
HBO programming's new president Casey Bloys previously insisted, "Euphoria's not for everyone" — it'll inevitably get people talking" but "it's not sensational to be sensational", and supported Levinson's darker-themed approach to growing up a teen in 2019, because many the scenes are taken directly from his life.
Really?
"HBO did "reportedly push back on two scenes": a graphic birth scene that featured a close-up of a vagina and a scene in the second episode which depicted dozens of naked boys. Bloys pointed out that HBO's parent company rarely interferes with the premium network's creative process."
How responsible of them.
"No one has come to us and said, 'Hey, tone this down,'" he admitted. "The only thing they've done is given us more money and said, 'Keep doing what you're doing.'"  The show, which is loosely based on the Israeli TV show of the same name, also stars Maude Apatow, the daughter of Judd Apatow and Leslie Mann, and is executive-produced by Drake and Future the Prince."
What? Who are these people?
The exploitation of youth in our current culture is unbelievable. The rapid pace of garbage that is being spoon-fed as the new normal could not be more disturbing. I hope that more people will boycott this kind of programming by canceling subscriptions and changing the appetite for this kind of garbage. If they only recognize a loss of money as a wake-up call, I am more than happy to do my part.
HBO is owned by AT&T, another all-American company that supports many questionable themes and endeavors. I was thinking of changing cell phone carriers to AT&T; now I am rethinking that. Interesting, once you peel back the onion layers, what your money and support are going towards may not be what you think.
Published in General