In the 1970s I was told that we were all going to die in the next ice age, which was said to be already underway with the colder winters we were having at the time. Then in the 1980s, I was told that we were all going to die because of global warming, which was said to be already underway with the warmer winters we were having at the time. Now, with the weather seemingly cooler again, they've given up and said that we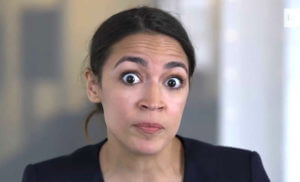 are all going to die of climate change. All the same people believed all the different stories as they came, because this was never really about the weather, it was about the acquisition of money and power.
Last night, my 16-year-old daughter was writing a paper for her high school English class. In her papers for this class, she rarely mentions the reading material, and instead writes about the oppression of women, because that's what her teacher talks about in class, and it's easier to get good grades by writing garbage about her teacher's pet topic than it is to write high-quality papers about actual books. I think I'm proud of her. Anyway, I was proof-reading for her last night, and I pointed out to her, "Look, in this one paragraph you describe women as helpless victims of male privilege AND as strong, powerful dominators of all they survey that don't need men at all. You have to pick one. You can't use both. You'll sound stupid."
She responded, "Yes, it sounds stupid because it is stupid. But no, I don't have to pick one. She'll eat it up. Automatic 'A'. You just watch."
Thinking back on the decades of dire predictions of our imminent demise due to, well, whatever the weather seemed to be at the time; I thought that perhaps she had a point. She wasn't making sense, because she didn't have to. In fact, it was in her best interests not to make sense, considering her audience.
I like to think that Democrat policy meetings sound a lot like my daughter and I. Some of their speechwriters saying, "C'mon – I know this is a fundraiser in Portland, but any voter with an IQ higher than their age is going to laugh us off the stage with this crap." And then their political advisors responding, "Yes, but we're not expecting any voters like that to attend a Democrat Party fundraiser in Portland."
Or something like that. I like to think, at least, that there is some sort of debate along these lines.
In a democracy, voters don't always get the government that they want, but they usually get the government they deserve. So maybe the Democrats are just serving up whatever is selling at the time, and right now, that happens to be, well, stupidity with a side of insanity. But my point is that it's not the fault of Democrat leadership. It's our fault. That's what we ask for, so that's what we get.
There was an absolutely brilliant post some months ago on Ricochet (Logic is Boring) about the conflict between the Democrat Party's old guard (Pelosi, Schumer, et al) and their young firebrands (Alexandria Ocasio-Cortez, Ilhan Omar, et al). I like to think that that conflict is an ongoing problem for the Democrat party.
I like to think that because the only other alternative is that the Democrat party really is as stupid and insane as it sounds. And in a two-party system, you don't want either party to be absolutely bonkers.
The Democrat party seems determined to free itself from the constraints of logic and reality. The weather is cold! The weather is warm! Whatever! Vote for us! Women are oppressed and helpless! Women are powerful and self-sufficient! Whatever! Vote for us!
I have some friends who are former leftists who became conservatives later in life. They all explain their decision the same way. Some variation of, "I just realized one day that it didn't make any sense."
Only by controlling education and media can Democrats keep this many people on board with, well, whatever they're pushing at the time, whether it's baby seals or trans-sexual bathrooms. But now that the left IS the establishment, they're creating a significant number of people like my daughter, who giggles while writing unintelligible garbage papers that will get her A's.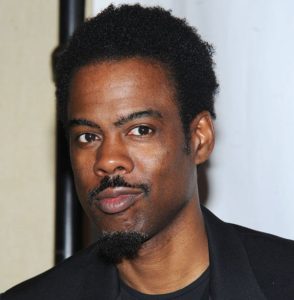 It seems to me that the Democrat party is a house of cards, built on a foundation of Jello. There's not much holding it together, so they respond to any questioning of their ideology with rage rather than debate (as explained in another absolutely brilliant post).
But I wonder how long can they keep this going? At some point, it won't just be 16-year-old girls. At some point, even fools and college professors will hear a little voice inside them saying, "This doesn't make any sense…"
What do you think? Is the Democrat party's current strategy of passionate arguments for nonsense a sustainable strategy? Will this work long term? Their strategy of taking over the educational establishment and teaching students to embrace hatred and disdain independent thought has certainly helped. But is it sufficient? Will they eventually be forced to attempt to make coherent arguments for their positions at some point?
You may think, "Who cares? It's their own fault for being incoherent. I don't vote for them anyway."
But I care. Because if they succeed in continuing down this rabbit hole of impulsive incoherent insanity, they're taking us with them. They already are – I offer you President Trump as evidence.
Come on Democrats. I'm rooting for you. I really am. Please start making sense.
Published in General