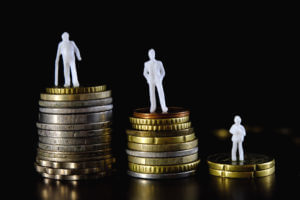 It's a pretty depressing statistic, one I hear commonly repeated by folks trying to prove Americans are worse off today than decades ago: A mere half of Americans born in 1984 grew up to earn more than their parents did at age 30, adjusting for inflation. That's a drop from 92% of children born in 1940. Those numbers comes from a high-profile study that received considerable media attention when it was released in 2016. It's a stat with considerable staying power.
But I would be reluctant to cite it without considerable context. Indeed, the finding struck me as odd when I first saw it back then. A 30-year-old born in 1940, after all, was born at the end of the Great Depression. As researcher Scott Winship has pointed out, "Exceeding the income of their parents was relatively easy compared with today. Few of today's 30-year-olds would trade the higher absolute mobility their 1970 counterparts enjoyed for contemporary living standards."
Moreover, once you appropriately adjust that 50% stat for changes in family size, a better inflation measure, and increasing employer and federal benefits, Winship concludes, "roughly three in four adults—and the overwhelming majority of poor children—live better off than their parents after taking the rising cost of living into account."
I think getting the numbers right or at least grappling with the debate about them is important. Also this reminder: Faster economic growth is key too boosting living standards. As I noted the other day, if productivity growth had been as fast over 1973-2016 as it was over 1949-1973 — about twice as high — median and mean compensation would have been around 41% higher.
Published in Economics