This week, some rumination on Trump's tete a tete with Putin (along with a history lesson for Rob Long), we introduce you to Elizabeth Heng, who is running for Congress in California's 16th District, we get some #MeToo education from our good pal Mona Charen, (stop whatever you're doing and buy her book Sex Matters right now) and the city of Santa Barbara declares that if you use a straw in that fair city, you'll do time. Which sucks. Also, the Word of The Day is spizzerinctum.
Music from this week's podcast: Sex Bomb by Tom Jones
Subscribe to Ricochet Podcast in Apple Podcasts (and leave a 5-star review, please!), or by RSS feed. For all our podcasts in one place, subscribe to the Ricochet Audio Network Superfeed in Apple Podcasts or by RSS feed.
Get premium mattresses for a fraction of the price delivered to your door! Casper is revolutionizing the mattress industry by cutting the cost of dealing with resellers and showrooms and passing that savings directly to the consumer. Get $50 off your first purchase! Go to 
Casper.com/ricochet/
 and use the coupon code RICOCHET at checkout. Terms and Conditions apply.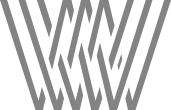 Use Code: STANDARD
Mack Weldon's mission is simple: to make sure all your basics (and beyond) are smartly designed and shopping for them is easy and convenient. For 20% off your first order, visit mackweldon.com and enter promo code STANDARD at checkout.
Quip is the NEW electric toothbrush that packs just the right amount of vibrations into an ultra slim design with guiding pulses to simplify better brushing - at a fraction of the cost of bulkier brushes. Quip starts at just $25 and right now, you can go to getquip.com/ricochet to get your first refill pack FREE with a QUIP electric toothbrush.