We're a tad late in publishing this week's show, but we think it's worth it: we've got Jon Gabriel sitting in for Rob Long, the great Thomas Sowell in the first segment to discuss the reissue of his classic book Discrimination and Disparities  as well as the rise of socialism, reparations, and more. Next up, the also great Andrew C. McCarthy, who stops by to discuss his famous recipe for banana pancakes. No, of course he's here to talk about the Mueller Report — what it means, when we'll see it, how much of it we'll see, and who's going to look foolish when we do see it. Also, the media and Mueller, and no flipping — it's another edition of What Are You Watching?
Music from this week's episode: Sweet Soul Music by Arthur Conley
Subscribe to Ricochet Podcast in iTunes (and leave a 5-star review, please!), or by RSS feed. For all our podcasts in one place, subscribe to the Ricochet Audio Network Superfeed in iTunes or by RSS feed.
Please Support Our Sponsors!
DonorsTrust is the community foundation for the liberty movement. Any donor-advised fund will simplify your giving and offer great tax benefits. Only DonorsTrust shares your principles. Visit donorstrust.org/ricochet to get your free prospectus.
Quip is the NEW electric toothbrush that packs just the right amount of vibrations into an ultra slim design with guiding pulses to simplify better brushing - at a fraction of the cost of bulkier brushes. Quip starts at just $25 and right now, you can go to getquip.com/ricochet to get your first refill pack FREE with a QUIP electric toothbrush.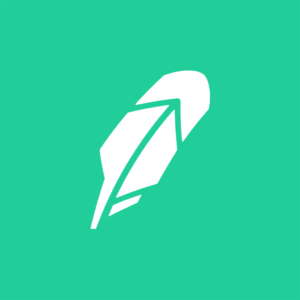 Robinhood is an investing app that lets you buy and sell stocks, ETFS, options, and cryptos- all commission-free. Robinhood is giving listeners a FREE stock like Apple, Ford, or Sprint to help build your portfolio! Sign up at SMARTGIRL.robinhood.com