This week, we take a bit of break from the politics of the day to delve into the culture a bit with our guest Richard Rushfield, Editor-in-Chief of the indispensable Ankler show business newsletter. We talk Roseanne, Samantha Bee, the Disney/Comcast merger, and yes, even some Solo. Then, our good friend and McRib connoisseur John Yoo stops by to a talk about pardons, special counsels, all of that stuff. Also, peak TV, and Señor Robinson is going to España. Olé.
Music from this week's episode: Dirty Computer (feat. Brian Wilson) by Janelle Monáe
Subscribe to Ricochet Podcast in Apple Podcasts (and leave a 5-star review, please!), or by RSS feed. For all our podcasts in one place, subscribe to the Ricochet Audio Network Superfeed in Apple Podcasts or by RSS feed.
Get premium mattresses for a fraction of the price delivered to your door! Casper is revolutionizing the mattress industry by cutting the cost of dealing with resellers and showrooms and passing that savings directly to the consumer. Get $50 off your first purchase! Go to 
Casper.com/ricochet/
 and use the coupon code RICOCHET at checkout. Terms and Conditions apply.
Stop hair loss today the easy way with Keeps, offering customized treatment plans with only clinically proven hair loss products for about $1 a day, from the comfort of your couch. To receive your first month of treatment for free, go to Keeps.com/ricochet.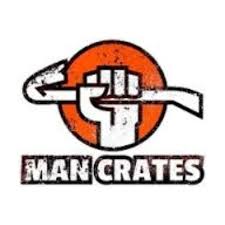 This isn't some cologne sampler or cheesy mug, Man Crates offers curated gift collections for EVERY type of guy: from the sports fanatic, to the home chef, to the outdoorsman. Get 5% off RIGHT NOW at ManCrates.com/RICOCHET.