Did someone say Space Force? That's just too irresistible a topic for this podcast not to tackle in depth. So we do. But that's not all. No sir. We also call on our friends Matt Continetti (he of the must listen Right and Righter podcast) to talk about Alexandria Cortez-Ocasio and what she means for American politics, and Byron York takes us for a deep dive on the status of the Mueller investigation. We learned a lot in this segment and we bet you will too. Also, Rob goes long on the Academy's new Most Popular Movie category. Hoping for a podcast category soon.
Music from this week's show: Space Cowboy by The Steve Miller Band
Subscribe to Ricochet Podcast in iTunes (and leave a 5-star review, please!), or by RSS feed. For all our podcasts in one place, subscribe to the Ricochet Audio Network Superfeed in iTunes or by RSS feed.
Please Support Our Sponsors!
Get premium mattresses for a fraction of the price delivered to your door! Casper is revolutionizing the mattress industry by cutting the cost of dealing with resellers and showrooms and passing that savings directly to the consumer. Get $50 off your first purchase! Go to 
Casper.com/ricochet/
 and use the coupon code RICOCHET at checkout. Terms and Conditions apply.
Phlur creates expertly crafted, sustainably produced perfumes without the bad stuff, sold at an honest price. It's a revolutionary way of discovering and experiencing fragrance. Go to phlur.com today and use promo code RICO to get 20% off your custom Phlur sample set!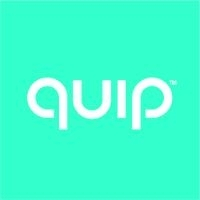 Quip is the NEW electric toothbrush that packs just the right amount of vibrations into an ultra slim design with guiding pulses to simplify better brushing - at a fraction of the cost of bulkier brushes. Quip starts at just $25 and right now, you can go to getquip.com/ricochet to get your first refill pack FREE with a QUIP electric toothbrush.