Some weeks, we have to hunt hard for topics. Other weeks, well, they rain down like a monsoon. The latter describes this week and to provide an umbrella we've got the Las Vegas Review-Journal's White House correspondent Debra J. Saunders on the political topics (and a bit on San Francisco) and The Skeptical Environmentalist himself, Bjørn Lomborg, who at this moment, is the world's second most famous Scandinavian authority in climate. Also, a new poll question (answer it!) and Lileks make a cameo appearance to award Ricochet member Kevin Creighton the highly coveted Lileks Post of The Week.
Music from this week's show: How Soon Is Now by The Smiths
Subscribe to Ricochet Podcast in Apple Podcasts (and leave a 5-star review, please!), or by RSS feed. For all our podcasts in one place, subscribe to the Ricochet Audio Network Superfeed in Apple Podcasts or by RSS feed.

Use Code: RICOCHET
ButcherBox delivers healthy 100% grass-fed and grass-finished beef, free-range organic chicken, and heritage breed pork directly to your door. The incredible quality of ButcherBox meats starts with the commitment to raising animals humanely, and free of antibiotics and hormones. Right now ButcherBox is offering Ricochet listeners 2 lbs of ground beef in every box for the life of their subscription and $20 off your first box, when you go to
ButcherBox.com/RICOCHET
and enter promo code RICOCHET at checkout.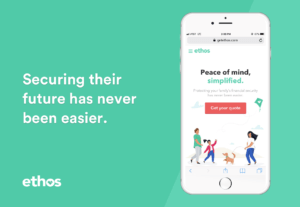 Use Code: RICOCHET
Why choose Ethos?
We're here to help you do what you do best: Take care of your family. We can never replace you or what you do for your loved ones, but with a little help from technology, we can empower you by offering the right coverage options. Honesty is our only policy.