Live from the Nieuw Amersterdam showroom, it's special Mad Dogs and Englishmen (that's Charles C.W. Cooke and Kevin Williamson) and GLoP (that's Jonah Goldberg and John Podhoretz — Rob Long couldn't make it this year) mashup. Won't divulge the topics here, but there's laughs and insights a plenty and a good time was had by most.
Subscribe to GLoP Culture in Apple Podcasts (and leave a 5-star review, please!), or by RSS feed. For all our podcasts in one place, subscribe to the Ricochet Audio Network Superfeed in Apple Podcasts or by RSS feed.
DonorsTrust is the community foundation for the liberty movement. Any donor-advised fund will simplify your giving and offer great tax benefits. Only DonorsTrust shares your principles. Visit donorstrust.org/ricochet to get your free prospectus.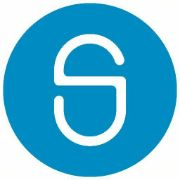 Protect your home the smart way WITHOUT the expensive long-term contracts using SimpliSafe. Visit
SimpliSafe.com/ricochet
.
Winc works directly with winemakers and growers from all over the world to create delicious wine and deliver it right to your door. Winc is offering GLoP listeners $20 OFF RIGHT NOW when you go to trywinc.com/GLOP. They'll even cover the shipping.