This week on the world famous GLoP podcast: A meditation on "touchy" Joe Biden, TV shows of the 70's and 80's (and a deep dive into the Maude theme song), and –against the strenuous objections of Rob Long– the inevitable Game of Thrones preview segment, and another edition of What Are You Watching?
P.S. Yes, we know the featured image is recycled. EJ was working (his real job) today.
Subscribe to GLoP Culture in Apple Podcasts (and leave a 5-star review, please!), or by RSS feed. For all our podcasts in one place, subscribe to the Ricochet Audio Network Superfeed in Apple Podcasts or by RSS feed.
Please Support Our Sponsors!
DonorsTrust is the community foundation for the liberty movement. Any donor-advised fund will simplify your giving and offer great tax benefits. Only DonorsTrust shares your principles. Visit donorstrust.org/ricochet to get your free prospectus.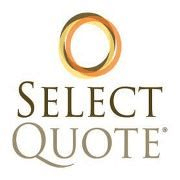 SelectQuote comparison shops up to 10 highly-rated companies – including Prudential, Banner Life, and Mutual of Omaha and others, to find you the company with the best rates. Let SelectQuote save you time and money. Get your free quote at SelectQuote.com/glop today.