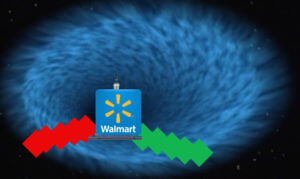 Anyone who values the Constitution, let alone gun ownership and the right to effective self-defense, will immediately punish Walmart, shifting all purchases to:
Dollar stores
Grocery stores
Hardware stores
Auto part stores
…
Even Amazon. Yes, Amazon is also hostile, but this is allying with Soviet Russia to crush Nazi Germany.
We cannot afford to wait and see if "Walmart's virtue signal" in its announcement that it will "stop selling 'short-barrel rifle ammunition,'" will somehow organically, cosmically balance out in our favor. Things can and will get much worse unless Walmart is made an example of, for all corporations that depend on normal Americans' dollars for their business success.
More