She sat on the wooden bench, her left arm resting on the rod iron armrest, and absorbed the late afternoon sun on her face. The sun had dropped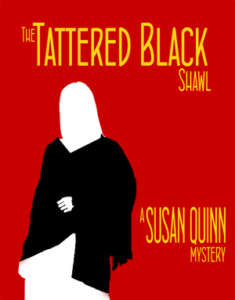 over the last half-hour, bidding her good-bye, and a cool breeze had come up, picking at her shawl. She was waiting for her last visitor; she'd named him "Ringer." He rode by on his bicycle around this time of day, pedaling his bike like crazy with a joyful smile. He was probably about ten years old, still delighting in his youthful freedom but sweet enough to greet an old woman like her. And he always made sure to ring his bike bell twice. Then they exchanged smiles. Ah, there he was, and they did their dance. Now her time here was complete.
She didn't want to leave yet, but the coolness crept into her bones, her stiff arthritic hands and her unpredictable feet. She knew her body had lingered longer than it was due, but she rejected medication and was willing to tolerate the pain, to make sure her mind was vivid and true. A few gold and red leaves tripped across her feet in the breeze, a reminder of the disappearing day. She stayed a moment longer, the sun lingering on her face. Still, she was growing colder, and she prepared herself to stand to make the journey home.
More