From a very young age, and well into my adult years, I didn't think I was creative. I wasn't into craftsy things. My efforts to sew my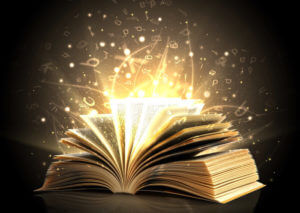 clothes did not go well, and my knitting products were a mixed bag. At one point I wrote poems on my parents' Royal typewriter. I wrote one poem about a bull, and have no memory of what I wrote, but at the time I had apparently mixed up bulls and cows. My parents were amused and explained the difference. I felt embarrassed by my mistake, and for a while I stopped writing poems.
But writing seemed to call to me. I certainly loved to read the writing of others. Most of my writing efforts were pretty straightforward. I've always been a left-brained, linear thinker, so that's how I wrote. My writing is workman quality.
More