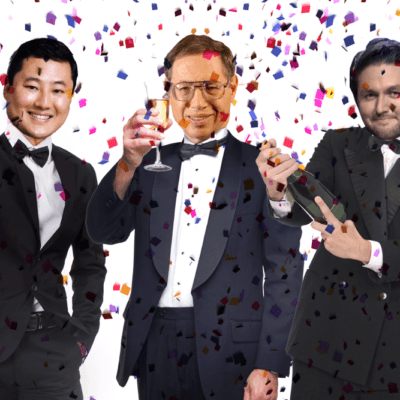 Sponsored by
Casper
,
DonorsTrust
,
Zip Recruiter
It's the end of the year and Professors Richard Epstein and John Yoo are in a globetrotting mood. First, what effect will the Obama Administration's acquiescence to the UN's anti-Israel motion have on the future of the Middle East? Then, is the White House doing enough to sanction Russia — and is President-Elect Trump taking the threat seriously enough? Then, closer to home, will President Obama's last-minute executive actions be able to survive the Trump Administration? Can your Alexa be used against you in a murder case? And what 2016 passing has John Yoo the most depressed? (SPOILER ALERT: it's culinary in nature).
More
Please Support Our Sponsors!
Get premium mattresses for a fraction of the price delivered to your door! Casper is revolutionizing the mattress industry by cutting the cost of dealing with resellers and showrooms and passing that savings directly to the consumer. Get $50 off your first purchase! Go to 
Casper.com/ricochet/
 and use the coupon code RICOCHET at checkout.
DonorsTrust is the community foundation for the liberty movement. Any donor-advised fund will simplify your giving and offer great tax benefits. Only DonorsTrust shares your principles. Visit donorstrust.org/ricochet to get your free prospectus.