The Conservatarians (aka, Jon Gabriel and Stephen Miller) discuss Stephen's not-quite-fatal illness, the media's girther conspiracy about Trump, Sheriff Joe Arpaio's Senate run, and the other news of the week.
​
Our intro and outro music is "Sick" by Peaer. Jon's song of the week is "Your True Name" by The Radio Dept. and Stephen's is "All Rise" by Black Rebel Motorcycle Club. To listen to all the music featured on The Conservatarians, subscribe to our all-new 2018 Spotify playlist! You should also subscribe to this podcast and give it five-star, glowing reviews on iTunes.
More
Please Support Our Sponsor!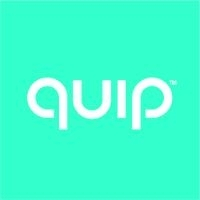 Quip is the NEW electric toothbrush that packs just the right amount of vibrations into an ultra slim design with guiding pulses to simplify better brushing - at a fraction of the cost of bulkier brushes. Quip starts at just $25 and right now, you can go to getquip.com/ricochet to get your first refill pack FREE with a QUIP electric toothbrush.