Sponsored by
Casper
,
The Great Courses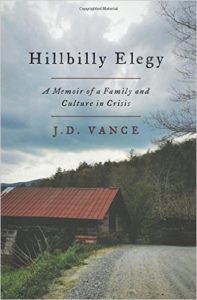 J.D. Vance joins to discuss his fantastic new book Hillbilly Elegy, a book that gets to the heart of the troubles of working class white Americans, which could hardly be more topical.
Jay and Mona then speak of Democrats – who continue to act like themselves, sowing racial disharmony, for example – but have added odd moments this year because it's a year like no other. And nothing will ever be the same.
More
Please Support Our Sponsors!
Get premium mattresses for a fraction of the price delivered to your door! Casper is revolutionizing the mattress industry by cutting the cost of dealing with resellers and showrooms and passing that savings directly to the consumer. Get $50 off your first purchase! Go to 
Casper.com/ricochet/
 and use the coupon code RICOCHET at checkout.
The Great Courses Plus is offering our listeners a chance to stream hundreds of their courses for FREE by going to thegreatcoursesplus.com/ricochet.