She was the great dissident of Communist China, and Lian Xi tells her tale in "Blood Letters: The Untold Story of Lin Zhao, a Martyr in Mao's China."
In a 10-minute conversation with The Bookmonger, Lian Xi describes how Christian faith inspired Lin Zhao to speak out against to totalitarianism, how she paid for her opposition with her life, and why her remarkable writings have managed to survive.
More
Please Support Our Sponsor!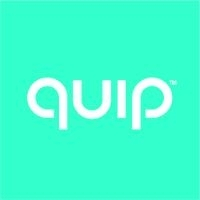 Quip is the NEW electric toothbrush that packs just the right amount of vibrations into an ultra slim design with guiding pulses to simplify better brushing - at a fraction of the cost of bulkier brushes. Quip starts at just $25 and right now, you can go to getquip.com/ricochet to get your first refill pack FREE with a QUIP electric toothbrush.