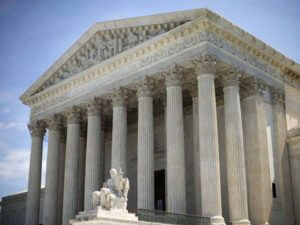 SCOTUS today announced its decision in Timbs v. Indiana. It is good, but not great news. All nine justices agreed that the prohibition on excessive fines found in the Eighth Amendment applied to state civil forfeiture actions. The unanimity is particularly nice to see and the result is a step in the right direction. Gorsuch and Thomas wrote separately to make the true — but at this time, pedantic — point that the privileges and immunities clause of the 14th Amendment rather than the oxymoronic "substantive due process" doctrine should be the vehicle for incorporation.
The case stopped short, however, of banning civil asset forfeitures. It remanded for further proceedings — presumably on the question of the excessiveness of the forfeiture involved in the case.
I had hoped for a more expansive opinion that would put an end to the constitutionally loathsome practice of confiscating the property of citizens without obtaining a criminal conviction to justify the confiscation. But it appears that the Roberts Court will continue to take small steps, deciding no more than necessary to decide the issues presented to it. At least that's what it did here.
Nothing in any of the opinions that I can find sheds any light on whether civil asset forfeiture is long for this world or not, though I am hopeful that at least some of the justices see this as a stepping stone to resolving that question in favor of the victims of the noxious practice.