Victor Davis Hanson discusses the damaging disclosure about Obama keeping tabs on the FBI Hillary Clinton email investigation, State Department unmasking, why Hillary's and Obama's hubris may be their own downfall and how this can very well be a Watergate or Iran-Contra type scandal. We go into the 2018 election and what the GOP needs to keep Congress, how English speaking immigrants on the farm voted for Trump and the DACA/illegal immigration debate. What did Victor have to say about 'elites' including George Will, Bret Stephens, and Bill Kristol? We conclude the hour with his thoughts on how to decentralize America's and world governing bodies and bring them closer to the people they supposedly represent.
'VDH' is an American military historian, columnist, a former classics professor, and scholar of ancient warfare. He was a professor of classics at California State University, Fresno, and is currently a Senior Fellow at Stanford University's Hoover Institution as well as a visiting professor at Hillsdale College. Hanson was awarded the National Humanities Medal in 2007 by President George W. Bush. Unlike most everyone he writes about, Victor is also a farmer in central California. He is a widely read author of dozens of books, a frequent guest on multiple news programs, you can find his columns everywhere, including the National Review, Townhall, American Greatness. His most recent book is The Second World Wars – How the First Global Conflict was Fought and Won.
Out Music: California Country Boy, Cracker
Subscribe to Whiskey Politics in iTunes (and leave a 5-star review, please!), or by RSS feed. For all our podcasts in one place, subscribe to the Ricochet Audio Network Superfeed in iTunes or by RSS feed.
Please Support Our Sponsor!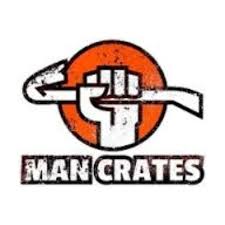 This isn't some cologne sampler or cheesy mug, Man Crates offers curated gift collections for EVERY type of guy: from the sports fanatic, to the home chef, to the outdoorsman. Get 5% off RIGHT NOW at
ManCrates.com/WHISKEY
.