Sheriff David Clarke, Senior Advisor to the America First Action PAC, joins Dave at Whiskey Politics to discuss gun rights, civil rights, inner-city violence, MS-13, immigration, the "shameful" media, and his efforts in supporting the Trump Administration and Congress through 2018 and 2020. Sheriff Clarke also directly answers the hit pieces by the Left wing media on his tenure overseeing the Milwaukee Jail.
Currently, Sheriff Clarke serves as President of DAC Enterprises LLC and Senior Advisor and Spokesman at America First Action PAC/Policies. He is the former Sheriff of Milwaukee County, an NRA Benevolent Member, and Distinguished Chair of Law and Culture for the Capital Research Center.
Out Music: The Man Comes Around, Johnny Cash
Subscribe to Whiskey Politics in iTunes (and leave a 5-star review, please!), or by RSS feed. For all our podcasts in one place, subscribe to the Ricochet Audio Network Superfeed in iTunes or by RSS feed.
Please Support Our Sponsor!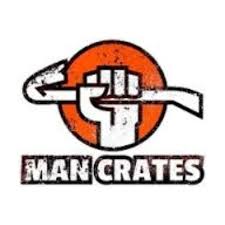 This isn't some cologne sampler or cheesy mug, Man Crates offers curated gift collections for EVERY type of guy: from the sports fanatic, to the home chef, to the outdoorsman. Get 5% off RIGHT NOW at
ManCrates.com/WHISKEY
.