Postmodernism, weak men, gender equality, the pathological left, the Cathy Newman interview and a few questions from Ricochet members — Dr. Jordan B. Peterson, a clinical psychologist, and professor at the University of Toronto joins us at Whiskey Politics to discuss his new book 12 Rules For Life, An Antidote to Chaos which is currently bumping up against the number one Amazon bestseller, so let's put him over the top – it IS a great book. Recommended mentioned lecture: Identity politics and the Marxist Lie of White Privilege.
Out Music: Friends in Safe Spaces. Chad Prather and Steve Mudflap McGrew
Subscribe to Whiskey Politics in iTunes (and leave a 5-star review, please!), or by RSS feed. For all our podcasts in one place, subscribe to the Ricochet Audio Network Superfeed in iTunes or by RSS feed.
Please Support Our Sponsor!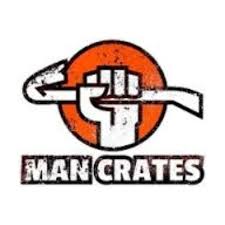 This isn't some cologne sampler or cheesy mug, Man Crates offers curated gift collections for EVERY type of guy: from the sports fanatic, to the home chef, to the outdoorsman. Get 5% off RIGHT NOW at
ManCrates.com/WHISKEY
.