James O'Keefe, President of Project Veritas, returns to Whiskey Politics to discuss muckraking in the age of mainstream media's activist journalism. James shares his unlikely inspiration from Orwell, Chomsky, and even Alinksy. His new book American Pravda, My Fight For Truth In The Era Of Fake News is now available and highly recommended as it combines the thrilling escapades of a spy novel with the unvarnished truth of the state of corrupt, biased media. We cover CNN, Twitter, how journalists are abdicating the FBI Memo story for politics, and some incredible stories you probably didn't hear about in the media, as well as who and what is the next giant target for James and his dedicated team.
Follow Whiskey Politics on Ricochet at WhiskeyPolitics.net, and our Facebook page, and follow Dave on Twitter and subscribe to iTunes where your 5-star rating will be greatly appreciated!
See James O'Keefe at Saving California on March 17th at the Burbank Marriott. Get tickets here. 
Out Music: 1984, David Bowie
Subscribe to Whiskey Politics in iTunes (and leave a 5-star review, please!), or by RSS feed. For all our podcasts in one place, subscribe to the Ricochet Audio Network Superfeed in iTunes or by RSS feed.
Please Support Our Sponsor!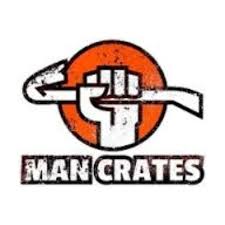 This isn't some cologne sampler or cheesy mug, Man Crates offers curated gift collections for EVERY type of guy: from the sports fanatic, to the home chef, to the outdoorsman. Get 5% off RIGHT NOW at
ManCrates.com/WHISKEY
.