Story Hour with Bridget Phetasy is a segment where Bridget reminisces with cousin Maggie and tells stories explaining who she is and how she got here.
Bridget Phetasy shares the definition of the word Phetasy (a word she made up). The origin of the company, taking it on tour across country for 6 months, the eventual downfall of phetasy.com and the hope for its future resurrection. Along the way hear stories about a crazy ex-neighbor who thought Bridget was spying on her for Oliver Stone, how Bridget met her (now ex) husband from Belarus when he was working as a busboy, the "days of soup and toast", and why attempting to cross the border into Canada with bundles of t-shirts wrapped in white plastic bags and duct tape is a bad idea.
Subscribe to Walk-Ins Welcome w/ Bridget Phetasy in iTunes (and leave a 5-star review, please!), or by RSS feed. For all our podcasts in one place, subscribe to the Ricochet Audio Network Superfeed in iTunes or by RSS feed.
Please Support Our Sponsor!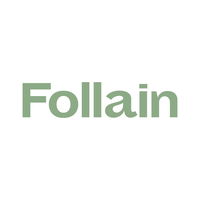 Follain is a clean beauty retailer with a curated selection of the highest-performing, safest and 100% non-toxic products. For only $22 (that's over 50% off!) try the Clean Essentials Kit today. Go to Follain.com/walkin to try the Kit and enter "walkin" at checkout for free shipping.