Melanie Notkin, founder of Savvy Auntie, the first community for cool aunts, great aunts, godmothers and all women who love kids (but might not have them) discusses her book Otherhood and women who are childless, not by choice, but by circumstance. She and Bridget cover the assumptions people make about childless women, being told that they should have settled if they wanted kids, and how Bridget feels like she kept hitting snooze on her biological clock. Find out how feminism made men lazy, why you're only as loyal as your options in the age of social media, and how in the battle of the sexes everyone seems to be more confused than anything. Don't miss an incredibly honest conversation about Melanie's ability to take the source of her greatest pain – not having children – and turn it into something that helps countless people – women and men.
Subscribe to Walk-Ins Welcome w/ Bridget Phetasy in iTunes (and leave a 5-star review, please!), or by RSS feed. For all our podcasts in one place, subscribe to the Ricochet Audio Network Superfeed in iTunes or by RSS feed.
Please Support Our Sponsor!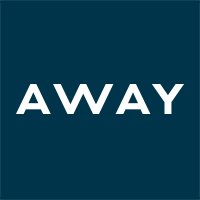 Away Travel creates thoughtful standards for modern travel—universal pieces that reflect your personal travel style, and everything they make is designed to solve real travel problems and make every trip better. For $20 off a suitcase, visit awaytravel.com/walkin and use promo code walkin during checkout! Because this season, everyone wants to get Away. That's awaytravel.com/walkin, and use promo code walkin for $20 off.