Brittany Schmitt, stand-up comedian and entrepreneur, talks with Bridget about filling the void within yourself, the dark side of comedy, getting a DUI and how it changed her life, and the decision behind getting sober – realizing she was wasting her life. Don't miss their worst stand-up bomb stories, why giving in to the desire to do nothing can sometimes be healthy, how sitting in sadness and defeat can allow you to build grit and resilience, and why you should never doubt your ability to make huge changes in your life. They discuss the fact that enough is never enough and the desire to always want more is evolutionary, but if you start your day asking what you can give rather than wondering what you can get, you will change your life. Be sure to check out Ho2Go, Brittany's new company, a kit for when you go hard, but don't go home – taking the shame out of the walk of shame.
For questions, comments or topic requests contact us at: walkinswelcomequestions@gmail.com
Subscribe to Walk-Ins Welcome w/ Bridget Phetasy in iTunes (and leave a 5-star review, please!), or by RSS feed. For all our podcasts in one place, subscribe to the Ricochet Audio Network Superfeed in iTunes or by RSS feed.
Please Support Our Sponsors!
If you're a small business owner, HoneyBook.com can help you spend less time handling the administration work, and more time doing what you love. HoneyBook is an all-in-one business management platform for creative small businesses. Get started at HoneyBook.com today, and use promo code WALKIN for 50% off your first year.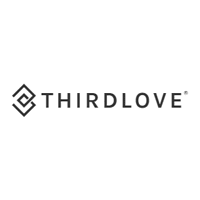 ThirdLove knows there's a perfect bra for everyone, so right now they are offering listeners 15% off your first order! Go to THIRDLOVE.com/WALKIN now to find your perfect-fitting bra…and get 15% off your first purchase!