Brian Moses, stand-up comic, creator and co-producer of Comedy Central's Roast Battle, defender of un-politically correct speech and hilarious individual, talks with Bridget about getting started in stand-up in San Diego, the period when he was living out of his car, the reality of white privilege, and why humanity might not be old enough to believe in God. He and Bridget cover the cultural appropriation of Jesus, that Bridget believes in past lives, ghosts and aliens because they make life more interesting, and how trying to make it in LA is almost like being in an abusive relationship and/or living with a disease. Don't miss their definition of "making it," Moses's ambition to continue progressing and raising the bar in the comedy genre, and why as a black man, he loves the Orwellian surveillance in the UK.
**Warning** This episode is not for the easily offended.
Subscribe to Walk-Ins Welcome w/ Bridget Phetasy in iTunes (and leave a 5-star review, please!), or by RSS feed. For all our podcasts in one place, subscribe to the Ricochet Audio Network Superfeed in iTunes or by RSS feed.
Please Support Our Sponsor!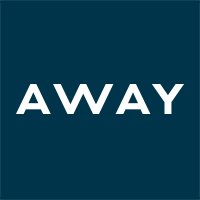 Away Travel creates thoughtful standards for modern travel—universal pieces that reflect your personal travel style, and everything they make is designed to solve real travel problems and make every trip better. For $20 off a suitcase, visit awaytravel.com/walkin and use promo code walkin during checkout! Because this season, everyone wants to get Away. That's awaytravel.com/walkin, and use promo code walkin for $20 off.