Jim Geraghty of National Review and Greg Corombos of Radio America discuss President Trump's latest offer to secure the border and end the partial government shutdown and how the tide is turning against Democrats for refusing to negotiate. They also roll their eyes as Kirsten Gillibrand and Joe Biden are profusely apologizing for holding positions years ago that anger the progressive base of the Democratic Party now. And they react to signs that Maryland GOP Gov. Larry Hogan may be positioning himself for a primary challenge against President Trump.
Subscribe to Three Martini Lunch in Apple Podcasts (and leave a 5-star review, please!), or by RSS feed. For all our podcasts in one place, subscribe to the Ricochet Audio Network Superfeed in Apple Podcasts or by RSS feed.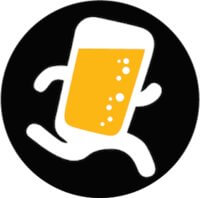 Use Code: martini
HOPSY brings beer on tap to the comfort of your own home, without the price tag many beer drinkers have come to expect. o get the SUB home draft machine, 2 mini-kegs of beer (equivalent to 2 six packs), 2 Hopsy glasses and free membership in the monthly beer Club for $99, go to tryhopsy.com/martini and use promo code martini. Terms and conditions apply.