David French of National Review and Greg Corombos of Radio America discuss President Trump's executive orders that scrutinize the amount of land designated as national monuments and Obama-era restrictions on offshore drilling. They also groan as it looks like the update health care bill is also struggling to find the votes to pass. And they take aim at the ACLU for suing a Catholic hospital for refusing surgery for a transgender patient.
Subscribe to Three Martini Lunch in iTunes (and leave a 5-star review, please!), or by RSS feed. For all our podcasts in one place, subscribe to the Ricochet Audio Network Superfeed in iTunes or by RSS feed.
Please Support Our Sponsor!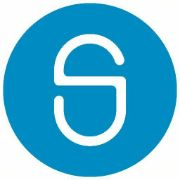 Protect your home the smart way WITHOUT the expensive long-term contracts using SimpliSafe. Visit
SimpliSafe.com/ricochet
.