Jim Geraghty of National Review and Greg Corombos of Radio America cheer Neil Gorsuch and other Supreme Court justices for blasting civil asset forfeiture in an Indiana case that may soon limit the government's ability to seize property from suspected and convicted criminals. They also sigh as Jeff Flake forces the cancellation of committee votes on two dozen judicial nominees because he can't get a floor vote on legislation to protect special counsel Bob Mueller. They also imagine the sanctimony primary between Flake and John Kasich as both seem interested in launching irrelevant 2020 presidential campaigns. And they react to Stormy Daniels revealing that attorney Michael Avenatti has filed suits and made statements in her name that she never approved and that Avenatti won't tell her how he's spending the money many people have donated to her legal cause.
Subscribe to Three Martini Lunch in Apple Podcasts (and leave a 5-star review, please!), or by RSS feed. For all our podcasts in one place, subscribe to the Ricochet Audio Network Superfeed in Apple Podcasts or by RSS feed.
Please Support Our Sponsor!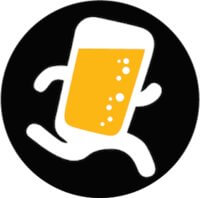 HOPSY brings beer on tap to the comfort of your own home, without the price tag many beer drinkers have come to expect. o get the SUB home draft machine, 2 mini-kegs of beer (equivalent to 2 six packs), 2 Hopsy glasses and free membership in the monthly beer Club for $99, go to tryhopsy.com/martini and use promo code martini. Terms and conditions apply.