Jim Geraghty of National Review and Greg Corombos of Radio America appreciate the comments former CBS reporter Lara Logan made on media bias turning into media activism. They also discuss Bernie Sanders launching another presidential campaign and wonder if the 77-year-old democratic socialist will be able to make waves in 2020. And they also chuckle as California Sen. Kamala Harris stumbles badly over her response to the Jussie Smollett hoax.
Subscribe to Three Martini Lunch in iTunes (and leave a 5-star review, please!), or by RSS feed. For all our podcasts in one place, subscribe to the Ricochet Audio Network Superfeed in iTunes or by RSS feed.
Please Support Our Sponsor!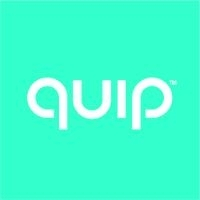 Quip is the NEW electric toothbrush that packs just the right amount of vibrations into an ultra slim design with guiding pulses to simplify better brushing - at a fraction of the cost of bulkier brushes. Quip starts at just $25 and right now, you can go to getquip.com/ricochet to get your first refill pack FREE with a QUIP electric toothbrush.