Jim Geraghty of National Review and Greg Corombos of Radio America discuss yet another North Korean missile test, which appears to have been a major flop. They also try to read between the lines of Secretary of State Rex Tillerson 23-word statement in response to the North Korean missile. And they shred Pepsi's horrible new web ad, apparently designed to appeal to social justice warriors, that ends up as a "Dagwood sandwich of bad" and actually infuriates the Black Lives Matter crowd.
Subscribe to Three Martini Lunch in iTunes (and leave a 5-star review, please!), or by RSS feed. For all our podcasts in one place, subscribe to the Ricochet Audio Network Superfeed in iTunes or by RSS feed.
Please Support Our Sponsor!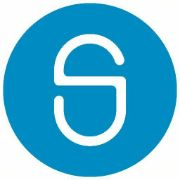 Protect your home the smart way WITHOUT the expensive long-term contracts using SimpliSafe. Visit
SimpliSafe.com/ricochet
.