Jim Geraghty of National Review and Greg Corombos of Radio America are glad to see the Mueller report conclude that neither Donald Trump not anyone else in his campaign conspired with Russia to influence the 2016 elections. They also get a kick out of Trump critics frantically moving the goalposts to claim the new attorney general is doing Trump's bidding or that the real action is in Congress or with the federal prosecutors in New York. And they shake their heads at the overall performance of the mainstream media in covering this story since the last presidential campaign.
Subscribe to Three Martini Lunch in iTunes (and leave a 5-star review, please!), or by RSS feed. For all our podcasts in one place, subscribe to the Ricochet Audio Network Superfeed in iTunes or by RSS feed.
Please Support Our Sponsor!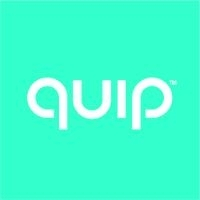 Quip is the NEW electric toothbrush that packs just the right amount of vibrations into an ultra slim design with guiding pulses to simplify better brushing - at a fraction of the cost of bulkier brushes. Quip starts at just $25 and right now, you can go to getquip.com/ricochet to get your first refill pack FREE with a QUIP electric toothbrush.