Jim Geraghty of National Review and Greg Corombos of Radio America help Hillary Clinton understand why she's not 50 points ahead and enjoy the fact she's blaming union members for her close race. They also slam Twitter for suspending Instapundit Glenn Reynolds for his controversial tweet during the Charlotte riots. And they shake our heads as Gary Johnson continues to demonstrate he's just odd – this time speaking with his tongue out of his mouth during a national television interview.
Subscribe to Three Martini Lunch in Apple Podcasts (and leave a 5-star review, please!), or by RSS feed. For all our podcasts in one place, subscribe to the Ricochet Audio Network Superfeed in Apple Podcasts or by RSS feed.
Please Support Our Sponsor!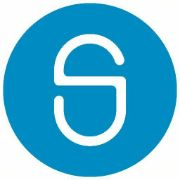 Protect your home the smart way WITHOUT the expensive long-term contracts using SimpliSafe. Visit
SimpliSafe.com/ricochet
.