Jim Geraghty of National Review and Greg Corombos of Radio America applaud Guam Gov. Eddie Calvo for pointing out that nuclear threats from North Korea are no big news for the tiny island, and that Americans there should go about their business as they would on any other day. However, Jim and Greg still have some reservations about the idea of North Korea firing missiles designed to land just 20 miles off Guam's shores. And they throw up their hands in reaction to a new survey showing that more than half of Republicans would support postponing the 2020 elections if President Trump wanted to assure that only eligible voters took part. They are exasperated both at the response and for pollsters asking a worthless hypothetical question in the first place.
Subscribe to Three Martini Lunch in Apple Podcasts (and leave a 5-star review, please!), or by RSS feed. For all our podcasts in one place, subscribe to the Ricochet Audio Network Superfeed in Apple Podcasts or by RSS feed.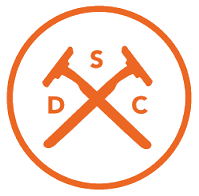 Stop spending a fortune on gimmicky shave tech you don't need. Make the SMARTER CHOICE by joining Dollar Shave Club. Get your first month for only 5 bucks, with free shipping, by going to DollarShaveClub.com/MARTINI.