Daniel Foster of National Review Online and Greg Corombos of Radio America cheer the French people for forcing their government to suspend implementation of new fuel taxes, although their tactics leave a lot to be desired. They also shake their heads as Congress punts any tough spending decisions to Dec. 21 and appears unwilling to do much of anything to rein in spending. And the liberal site Slate draws an avalanche of condemnation for trashing the late Pres. Bush's service dog, suggesting there should be no sentimental reaction to the dog since Bush only had him since June.
Subscribe to Three Martini Lunch in iTunes (and leave a 5-star review, please!), or by RSS feed. For all our podcasts in one place, subscribe to the Ricochet Audio Network Superfeed in iTunes or by RSS feed.
Please Support Our Sponsor!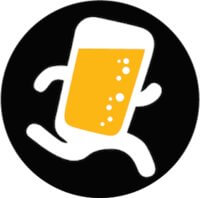 HOPSY brings beer on tap to the comfort of your own home, without the price tag many beer drinkers have come to expect. o get the SUB home draft machine, 2 mini-kegs of beer (equivalent to 2 six packs), 2 Hopsy glasses and free membership in the monthly beer Club for $99, go to tryhopsy.com/martini and use promo code martini. Terms and conditions apply.