Jim Geraghty of National Review and Greg Corombos of Radio America groan as trust issues arise around National Security Adviser Michael Flynn. They also discuss the latest North Korean missile launch and whether there is a good strategy for confronting Kim Jong-Un. And they shake their heads as liberal comedian Sarah Silverman mistakes utility line markings as swastikas, just the latest episode in SJW hysteria.
Subscribe to Three Martini Lunch in iTunes (and leave a 5-star review, please!), or by RSS feed. For all our podcasts in one place, subscribe to the Ricochet Audio Network Superfeed in iTunes or by RSS feed.
Please Support Our Sponsor!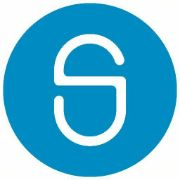 Protect your home the smart way WITHOUT the expensive long-term contracts using SimpliSafe. Visit
SimpliSafe.com/ricochet
.