Jim Geraghty of National Review and Greg Corombos of Radio America correct the record on Tuesday's faithless elector story and how the new information makes his actions far worse. In today's martinis, they react to a Time magazine piece suggesting people stop paying taxes if a president is ever elected again without winning the popular vote. They also debunk the liberal fantasy that Democrats can somehow confirm Merrick Garland to the Supreme Court before the senators elected last month get sworn in on Jan. 3. And they slam Pres. Obama for his incredibly misleading statement about terrorism on U.S. soil during his administration.
Subscribe to Three Martini Lunch in Apple Podcasts (and leave a 5-star review, please!), or by RSS feed. For all our podcasts in one place, subscribe to the Ricochet Audio Network Superfeed in Apple Podcasts or by RSS feed.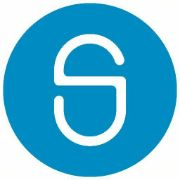 Protect your home the smart way WITHOUT the expensive long-term contracts using SimpliSafe. Visit
SimpliSafe.com/ricochet
.