Jim Geraghty of National Review and Greg Corombos of National Review discuss the brewing Democratic civil war with Alexandria Ocasio-Cortez choosing to play the race card on Nancy Pelosi. They react to Iran's failed attempt to storm a British tanker and the escalating situation in the Middle East. And they chuckle at Kentucky Democratic Senate candidate Amy McGrath's quick flip-flop on Brett Kavanaugh's confirmation.
Subscribe to Three Martini Lunch in iTunes (and leave a 5-star review, please!), or by RSS feed. For all our podcasts in one place, subscribe to the Ricochet Audio Network Superfeed in iTunes or by RSS feed.
Please Support Our Sponsor!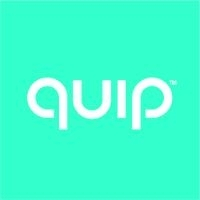 Quip is the NEW electric toothbrush that packs just the right amount of vibrations into an ultra slim design with guiding pulses to simplify better brushing - at a fraction of the cost of bulkier brushes. Quip starts at just $25 and right now, you can go to getquip.com/ricochet to get your first refill pack FREE with a QUIP electric toothbrush.