Tariffs not only impose immense economic costs but also fail to achieve their primary policy aims and foster political dysfunction along the way. So says Scott Lincicome, an international trade attorney, Visiting Lecturer at Duke University, and Adjunct Scholar with the Cato Institute. Oh, and you can get the shirt here with all proceeds going to the Foundation for Economic Education.
Our intro and outro music is "Someone Says" by Editors. Jon's song of the week is "Gravity Says I" by Gravitysays_i and Stephen's is "Lord" by Young Fathers. To listen to all the music featured on The Conservatarians, subscribe to our 2018 Spotify playlist!
Subscribe to The Conservatarians in iTunes (and leave a 5-star review, please!), or by RSS feed. For all our podcasts in one place, subscribe to the Ricochet Audio Network Superfeed in iTunes or by RSS feed.
Please Support Our Sponsor!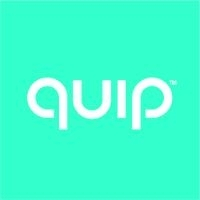 Quip is the NEW electric toothbrush that packs just the right amount of vibrations into an ultra slim design with guiding pulses to simplify better brushing - at a fraction of the cost of bulkier brushes. Quip starts at just $25 and right now, you can go to getquip.com/ricochet to get your first refill pack FREE with a QUIP electric toothbrush.