Jon Gabriel (@ExJon) and Stephen Miller (aka @RedSteeze) welcome Bridget Phetasy (aka @BridgetPhetasy). She's is a stand-up comedian, co-hosts the podcast "Benched," and writes for for both Playboy and The Federalist. She shares her views on Hugh Hefner's legacy from an insider's perspective. Stephen and Jon then talk about the predictable reaction of the left to the Las Vegas shooting.
The intro/outro song is "The Last of the Famous International Playboys" by Morrissey. Stephen's song of the week is "Doomed" by Moses Sumney and Jon's is "Tinseltown Swimming in Blood" by Destroyer. To listen to all the music featured on The Conservatarians, subscribe to our Spotify playlist.
Subscribe to The Conservatarians in Apple Podcasts (and leave a 5-star review, please!), or by RSS feed. For all our podcasts in one place, subscribe to the Ricochet Audio Network Superfeed in Apple Podcasts or by RSS feed.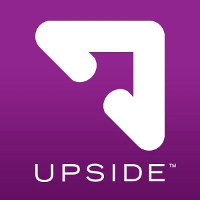 The Conservatarians is sponsored by Upside.
The Conservatarians is sponsored by Zip Recruiter.