Jon Gabriel (@ExJon) and Stephen Miller (@RedSteeze) welcome BuzzFeed's Editor-in-Chief, Ben Smith (@BuzzFeedBen). They chat about Trump tweets, fake news, and how Facebook and Twitter are dealing with both. Then, Stephen and Jon talk about Gold Star parents and Gen. Kelly's mic drop on the subject.
The intro/outro song is "#53" by Weaves. Jon's song of the week is "Älgen" by Amason and Stephen's is "Paola" by Shout Out Louds. To listen to all the music featured on The Conservatarians, subscribe to our Spotify playlist.
Subscribe to The Conservatarians in Apple Podcasts (and leave a 5-star review, please!), or by RSS feed. For all our podcasts in one place, subscribe to the Ricochet Audio Network Superfeed in Apple Podcasts or by RSS feed.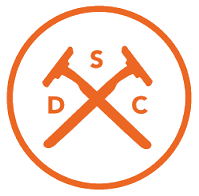 Stop spending a fortune on gimmicky shave tech you don't need. Make the SMARTER CHOICE by joining Dollar Shave Club. Get your first month for only 5 bucks, with free shipping, by going to DollarShaveClub.com/CONSERVE.