In this latest micro episode, the Substandard reflects on the passing of Marvel legend Steve Ditko, the reclusive illustrator behind Spider-Man, Doc Oc, and Dr. Strange, among others. The discussion of Ditko vs. Stan Lee turns into a full-on geekfest when JVL, Sonny, and Vic recall their favorite Spidey villains.
The Substandard is sponsored by quip, the new electric toothbrush. quip starts at just $25, and when you go to getquip.com/substandard, you'll get your first refill pack free!
Subscribe to The Substandard in iTunes (and leave a 5-star review, please!), or by RSS feed. For all our podcasts in one place, subscribe to the Ricochet Audio Network Superfeed in iTunes or by RSS feed.
Please Support Our Sponsor!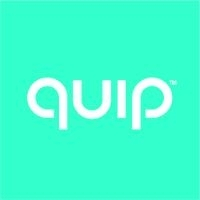 Quip is the NEW electric toothbrush that packs just the right amount of vibrations into an ultra slim design with guiding pulses to simplify better brushing - at a fraction of the cost of bulkier brushes. Quip starts at just $25 and right now, you can go to getquip.com/ricochet to get your first refill pack FREE with a QUIP electric toothbrush.