Our episode this week is sponsored by Joybird AND HoneyBook. This week Kira and April talk Jussie Smollet and how to fake-hate-crime yourself without leaving the most obvious trail known to mankind. Also – do the good things of social media outweigh the bad? And how how do we navigate an increasingly politicized society in a way that fosters diverse friendships? Stick around to the end to hear this week's Smart Girl Salute to a woman who's politics don't typically line up with the SGP audience.
Follow the ladies @OfficialSGP @RealKiraDavis @AprilDGregory
Subscribe and rate on iTunes
Subscribe to Smart Girl Politics in iTunes (and leave a 5-star review, please!), or by RSS feed. For all our podcasts in one place, subscribe to the Ricochet Audio Network Superfeed in iTunes or by RSS feed.
Please Support Our Sponsors!
If you're a small business owner, HoneyBook.com can help you spend less time handling the administration work, and more time doing what you love. HoneyBook is an all-in-one business management platform for creative small businesses. Get started at HoneyBook.com today, and use promo code WALKIN for 50% off your first year.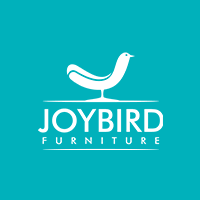 See how Joybird is revolutionizing online furniture shopping. Go to joybird.com/SMARTGIRL and receive an exclusive offer for 25% off your first order by using the code SMARTGIRL.