Last week, Dave and his friend Bob Lee were in the middle of a very interesting discussion on the trajectory of the country when the Skype connection went "kerplunk," to use Dave's word. So this week they resume their discussion, along with a merry bit of madness and humor as they reminisce about zany episodes in the military and other humorous stories. Oh yes, and Dave lets us in on a suggested opening for Ricochet's flagship podcast (believe us when we say that he didn't clear this with us). So grab a suitable beverage and enjoy the show!
Subscribe to The Dave Carter Show in iTunes (and leave a 5-star review, please!), or by RSS feed. For all our podcasts in one place, subscribe to the Ricochet Audio Network Superfeed in iTunes or by RSS feed.
Please Support Our Sponsor!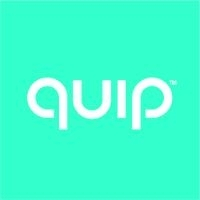 Quip is the NEW electric toothbrush that packs just the right amount of vibrations into an ultra slim design with guiding pulses to simplify better brushing - at a fraction of the cost of bulkier brushes. Quip starts at just $25 and right now, you can go to getquip.com/ricochet to get your first refill pack FREE with a QUIP electric toothbrush.