Dave writes to us, "I asked folks over on the member side to throw some questions at me for the podcast, and boy did they ever respond! I got questions on everything from private detective work to trucking, from work as a military historian and Security Forces member, and all the way to politics and Catholicism." It's pretty evident to us that Dave enjoyed answering your questions, and we're pretty sure you'll enjoy his answers too.
Subscribe to Radio Deplorable in iTunes (and leave a 5-star review, please!), or by RSS feed. For all our podcasts in one place, subscribe to the Ricochet Audio Network Superfeed in iTunes or by RSS feed.
Please Support Our Sponsor!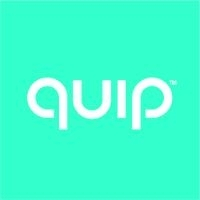 Quip is the NEW electric toothbrush that packs just the right amount of vibrations into an ultra slim design with guiding pulses to simplify better brushing - at a fraction of the cost of bulkier brushes. Quip starts at just $25 and right now, you can go to getquip.com/ricochet to get your first refill pack FREE with a QUIP electric toothbrush.