Dave has been looking forward to this interview for a while now, as it gave him a chance to, as he put it, "do something on the order of the kind of interviews I did back just after the earth cooled, as an active duty historian." So he sat down with Ricochet Member @RichardEaston who, along with co-author Eric F. Frazier, wrote, GPS Declassified: From Smart Bombs to Smartphones. The resulting conversation traces the development of GPS from its genesis at the time of the Soviet launch of the Sputnik satellite, to its current capabilities and ubiquitous presence in so many facets of our lives. Dave describes the book as, "a highly readable, first-rate analysis — and I burned through two highlighters marking up memorable sections for the interview." This interview leaves no stone unturned, as the gentlemen discuss everything from America's response to the Sputnik launch to the Soviet downing of Korean Airlines Flight KE007, and the first use of GPS-guided munitions in actual combat. This is a veritable feast of information, and one that we think you'll find immensely satisfying.
Subscribe to Radio Deplorable in iTunes (and leave a 5-star review, please!), or by RSS feed. For all our podcasts in one place, subscribe to the Ricochet Audio Network Superfeed in iTunes or by RSS feed.
Please Support Our Sponsor!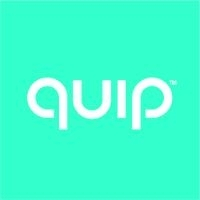 Quip is the NEW electric toothbrush that packs just the right amount of vibrations into an ultra slim design with guiding pulses to simplify better brushing - at a fraction of the cost of bulkier brushes. Quip starts at just $25 and right now, you can go to getquip.com/ricochet to get your first refill pack FREE with a QUIP electric toothbrush.