Ricochet's Editor in Chief makes a visit to Radio Deplorable today, taking time to talk with Dave about everything from coffee cups to future ideas for Ricochet and an assessment of how things are going currently at our favorite website. Along the way, Jon and Dave touch on the Never Trump phenomenon, the fissure between various segments of the right, and some preliminary thoughts on Jonah Goldberg's new book (which Jon and Dave are probably reading even now). As Dave writes us, 'what a relaxing and fun conversation!' We think you'll agree.
Subscribe to Radio Deplorable in iTunes (and leave a 5-star review, please!), or by RSS feed. For all our podcasts in one place, subscribe to the Ricochet Audio Network Superfeed in iTunes or by RSS feed.
Please Support Our Sponsor!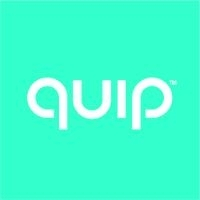 Quip is the NEW electric toothbrush that packs just the right amount of vibrations into an ultra slim design with guiding pulses to simplify better brushing - at a fraction of the cost of bulkier brushes. Quip starts at just $25 and right now, you can go to getquip.com/ricochet to get your first refill pack FREE with a QUIP electric toothbrush.