Andrew Roberts is a major historian and biographer: of World War II, Napoleon, etc. He has now written a life of Churchill, his subject of subjects. This is the one he has been waiting for, preparing for, says Roberts. Jay talks to him about all matters Churchill, or many matters: his intelligence, his literary skill, his American side, his moods, his marriage, his personal habits, his religion (or lack of one), his politics, his views on race, and so on. There is also the question, What do individuals matter in history? This "Q&A" is a superb little tour of Churchill, by one who knows him intimately.
Subscribe to Q & A, Hosted by Jay Nordlinger in iTunes (and leave a 5-star review, please!), or by RSS feed. For all our podcasts in one place, subscribe to the Ricochet Audio Network Superfeed in iTunes or by RSS feed.
Please Support Our Sponsor!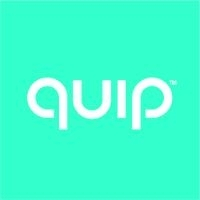 Quip is the NEW electric toothbrush that packs just the right amount of vibrations into an ultra slim design with guiding pulses to simplify better brushing - at a fraction of the cost of bulkier brushes. Quip starts at just $25 and right now, you can go to getquip.com/ricochet to get your first refill pack FREE with a QUIP electric toothbrush.